Royal Marriage


Point/CounterPoint -
Of Dice and Men


Cognitive Dissonance Music presents...


Food for Money
Syndicate Broken


Wet Trenchcoat Competition


Roadtrip to Sydney
A Warning to Others


A sneak preview of a new RPG -
skills and merits&flaws.


Make a Monster
President implicated in ! shortage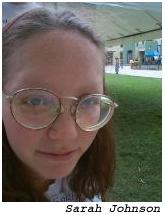 In court today, a spokesman from the Punctuation for the Future community group named Sarah Johnson, co-President of MURP, as being a major player in the current drought of !s.
An influential figure in the community, Ms Johnson initially declined to comment, but later released a press release. "Of course I'm hurt by these accusations!!! I don't know what they are talking about!! Look! I only use ! to get my point across properly!!!!!"
Mr Long Bent Thing, chairman of the Punctuation for the Future group disagrees. "look, i'd be exasperated, but there are no exclamation points left to express that" he said in a monotone voice. "we're even advocating the non-use of capital letters to dis-encourage excitement in any written form. ms johnson just has to realise that since the advertising glut of the 80s, we must conserve the pitiful remnants of our punctuation." Mr Thing indicated that PftF may even place the ! on the same extinction list as the ", stocks of which have been devastated by the politically correct. "you have to think of your children. without punctuation, they will never be able to read about tom sawyer crying in glee or be able to pause for breath in a particular long sentance in reading class."